Brents pissed about people that use speaker phone in public
In this part 2 of Pissed, we are all sorts of fired up!
2 years ago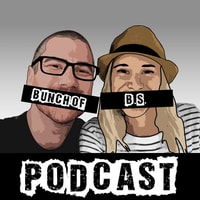 Brents Pissed - 015
In this part 2 of the Pissed episode, Brent is FIRED UP about dumb people and it must be contagious because Sarah gets fired up too. This episode is full of anger and insensitivity and its super fun.
Support Bunch of BS Podcast by donating to the tip jar: https://tips.pinecast.com/jar/bunchofbspodcast
Find out more on the Bunch of BS Podcast website.
This podcast is powered by Pinecast.