Double-O-Pussy
Settle down perverts, it's about our sphynx cats
2 years ago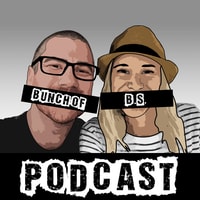 Double-O-Pussy
Ok you perverts, we are just talking about our cats so get your heads out of the gutter. After a little break, we are back and super happy about it. Lots of laughing, married talk and a special shout out to an awesome review we received!
Support Bunch of BS Podcast by donating to the tip jar: https://tips.pinecast.com/jar/bunchofbspodcast
Find out more on the Bunch of BS Podcast website.
This podcast is powered by Pinecast.