Brent sucks at surprises
Apparently Brent sucks at surprises
2 years ago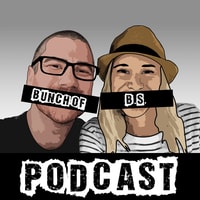 Surprises Episode 10
Lots of surprises in this episode including Sarah revealing how terrible Brent is at gifts, with examples, a surprise visit from the kitten, plus a pie chart breakdown of how often we talk to each other. Oh, and a bunch of other BS!
Support Bunch of BS Podcast by donating to the tip jar: https://tips.pinecast.com/jar/bunchofbspodcast
Find out more on the Bunch of BS Podcast website.
This podcast is powered by Pinecast.